Bacca Pipes News Page
The latest (and not-so-latest) news and events surrounding the Bacca Pipes Folk Club, including pictures from guest nights.
14 July 2023 - Wayzgoose Border Morris Invade The Institute
This was offically a singers' night, but the first half of the evening was taken up with a visit from Wharfedale Wayzgoose Border Morris, two of whose members are Bacca Pipes regulars. Wayzgoose were high energy and loud, both visually and musically, especially in the live acoustic of The Riddlesden Institute. As well as dancing, they treated us to an assortment of singing talent too.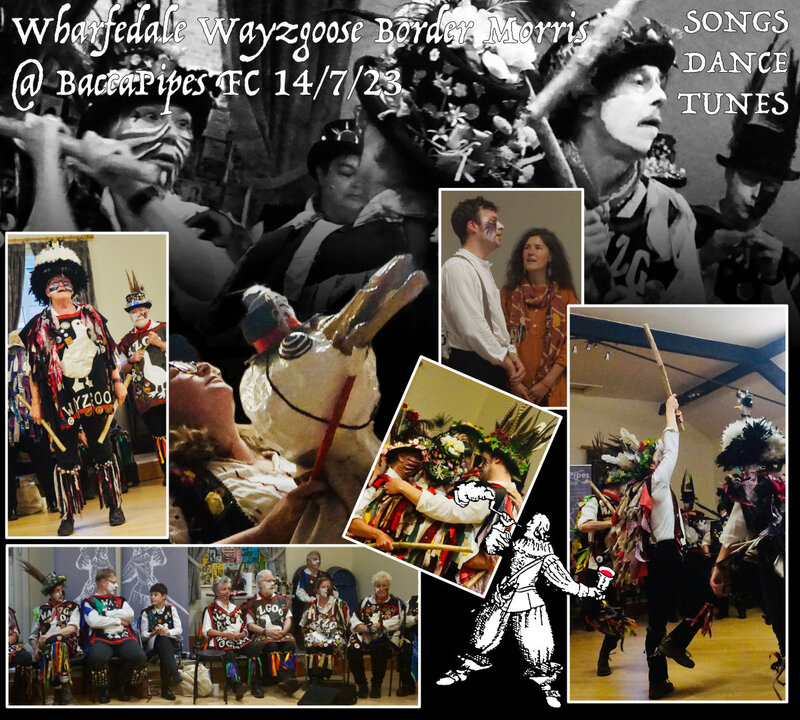 30 June. 2023 - Guest night: Graham O'Callaghan
A lovely evening of mostly songs we all know (but not always the usual versions), beautifully sung and accompanied by the Bacca Pipes wall of sound chorus, despite lower numbers than usual. Lots of Cornwall content appreciated by those of us who had been there on holiday the previous week.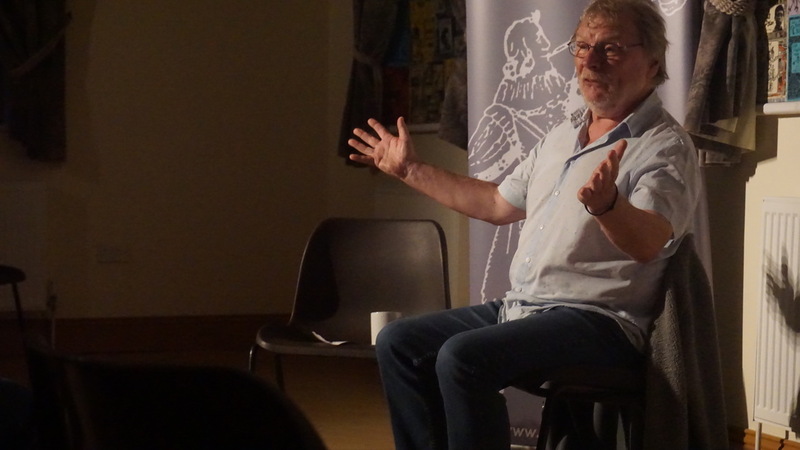 21st and 23rd June 2023 - Bacca Pipes Folk Club on Tour
Several members of the club have been going on holiday to Cornwall in mid June for decades. This year something slightly different happened: the whole holiday party was booked for guest nights at Penzance (Wed 21st) and Bodmin (Fri 23rd) Folk Clubs. Fees for the performances were divided equally between the RNLI and the Keighley Ukrainian Club.
These Cornwall trips are the reason why the Club usually closes one week every June "for staff holidays".